Domain Mas Mazan  located on the most beautiful spot of Mazan, a small village in the Vaucluse (Provence) south of Mont Ventoux. Nestling on the brow of a hill, this 3-hectare property commands stunning views all around of vast vineyards and fields. Behind, the rolling forested foothills of Mount Vaucluse hug the lovely medieval villages of St. Didier and Venasque. A little further on lies Pernes les Fontaines and the market town of Carpentras. On a clear day you can even see the famous Palais du Pape in Avignon. At night you can see is glowing softly.
After a full renovation we offer you the mas or main house, also two gîtes, furtherore one studio, also a safari tent and several bed and breakfast rooms. It is also possible to rent the entirety property for groups upto 30 persons. Ideal for family vacations, weddings, cycling trips or other special occasions.
The gorgeous views can be enjoyed from various terraces by the main house, the gîtes and the child friendly heated swimming pool. For the guests of the chambres d'hôtes breakfast is served under the canopy by a pleasant modern outdoor kitchen. There is also an BBQ and a Pizza oven availeble at the outdoor kitchen. We have free wifi. For the children we have a large trampoline and also a  sandpit. A play set with swing and slide and finally a jeu the boules course for the older kids and adults. Furtherore parking places are there for everyone.
The whole domain, the Mas, the gites Amandier and Olivier, the studio Abricot and the tent Acacia can be rent as a group accomodation. For e.g. weddings, family vacations, cycling, groups of friends. There is room for 30 persons maximum.
Up to 30 persons
Domain Mas Mazan
Availability calendar
 Rates (per week)
Season
From
To
Price
Low s
2019-03-30
2019-05-24
€5,000.00 per week
2019-09-28
2019-11-01
2020-03-28
2020-05-22
2020-09-26
2020-10-31
2021-04-03
2021-05-21
2021-09-25
2021-10-29
2022-04-02
2022-04-29
2022-05-07
2022-05-20
2022-10-01
2022-10-29
2024-03-30
2024-04-26
2024-05-11
2024-05-17
2024-09-28
2024-10-31
Mid s
2019-05-25
2019-06-28
€5,750.00 per week
2019-08-24
2019-09-27
2020-05-23
2020-06-26
2020-08-22
2020-09-25
2021-05-22
2021-06-25
2021-08-21
2021-09-24
2022-04-30
2022-05-06
2022-05-21
2022-07-01
2022-08-27
2022-09-30
2024-04-27
2024-05-10
2024-05-18
2024-06-28
2024-08-24
2024-09-27
High s
2019-06-29
2019-08-23
€7,125.00 per week
2020-06-27
2020-08-28
2021-06-26
2021-08-20
2022-07-02
2022-08-26
2024-06-29
2024-08-23
low season
2023-04-01
2023-04-28
€4,750.00 per week
2023-05-06
2023-05-19
2023-09-30
2023-10-28
mid season
2023-04-29
2023-05-05
€5,250.00 per week
2023-05-20
2023-06-30
2023-08-26
2023-09-29
high season
2023-07-01
2023-08-25
€6,825.00 per week
Extra cost
End of stay cleaning € 250,- Mandatory
Linen package, bed and bath linen € 15, - per person mandatory
Other group accommodations
We offer you 4 chambres d'hotes: 3 double rooms, Thym, Romarin and Abricot, plus a family room, Lavande. All three have antique tiled floors, high ceilings and highwindows with shutters, opening up to lovely views.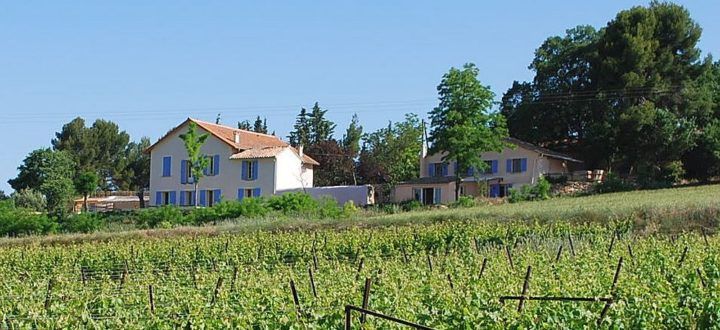 We offer you 2 gites Amandier and Olivier, 1 studio Abricot and 1 Safari tent Acacia. All have private terrasses and lovely views.