Ideal family cottage
Gite Olivier
Gite Olivier can accommodate two to four people. Olivier offers, both from the terrace and from the spacious living room, beautiful open views. The gîte has a separate kitchen with a fridge, dishwasher, microwave, senseo coffee machine, kettle and barbecue. There is a bathroom with walk-in shower and a bedroom.
Gite Olivier has a double bed (160 * 200). In the spacious living room has a double sofa bed (160 * 200), a TV with dvd player and also radio/cd-player.
The cottage has a large living room 25 m2 with a fantastic view. From the kitchen there is access to the terrace, located on the South. On the terrace you have a beautiful view. From the bedroom  there is also access to the terrace. The bathroom contains a spacious walk-in shower.
Furthermore he gîte has floor heating and a woodstove.
Ideal family cottage
Gite Olivier
Availability calendar
 Rates (per week)
Season
From
To
Price
Low season
2019-03-30
2019-05-24
€495.00 per week
2019-09-28
2019-11-01
2020-03-28
2020-05-22
2020-09-26
2020-10-31
2021-04-03
2021-05-21
2021-09-25
2021-10-29
2022-04-02
2022-04-29
2022-05-07
2022-05-20
2022-10-01
2022-10-29
Mid season
2019-05-25
2019-06-28
€695.00 per week
2019-08-24
2019-09-27
2020-05-23
2020-06-26
2020-08-22
2020-09-25
2021-05-22
2021-06-25
2021-08-21
2021-09-24
2022-04-30
2022-05-06
2022-05-21
2022-07-01
2022-08-27
2022-09-30
High season
2019-06-29
2019-08-23
€895.00 per week
2020-06-27
2020-08-28
2021-06-26
2021-08-20
2022-07-02
2022-08-26
Extra cost
End of stay cleaning € 40,- Mandatory
Linen package, bed and bath linen € 15, - per person optional
other accommodations
gites and tents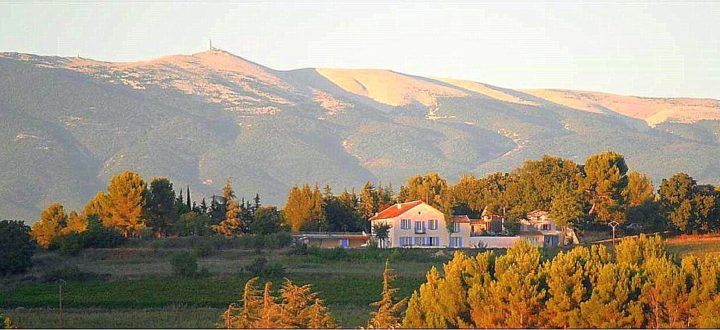 We can offer you the mas or main house, two gîtes in the adjacent smaller house, one studio, and/or several chambres d'hôtes in the mas. It is also possible to rent the property in its entirety for groups of 26 persons maximum. Ideal for family vacations, weddings, or other special occasions.
We offer you 4 chambres d'hotes: 3 double rooms, Thym, Romarin and Abricot, plus a family room, Lavande. All three have antique tiled floors, high ceilings and highwindows with shutters, opening up to lovely views.