Cosy little B&B for two.
Chambre d hotes Abricot
B & B Abricot is een apart gelegen knus klein huis voor twee personen, met een tweepersoonsbed, een kitchenette en een ruime badkamer. Openslaande deuren openen naar het terras. Shutters houden de hitte buiten. De B & B heeft twee terrassen aan de voorkant (zonnig) en een aan de achterkant (onder de bomen).Bed and Breakfast room Abricot is a separately situated cosy little home for two, with a double bed (160 x 200), kitchenette and spacious bathroom with shower, fitted basin and a toilet. French windows open up to the terrace. Shutters keep out the heat.
The Bed and Breakfast room Abricot has got two terrasses one in the front and one in the back. The front one is full in the sun, rather the backside is under the trees in the shadow. Furthermore the guest can also use the fully equipped outdoor kitchen.
Breakfast is served at the outdoor kitchen.
Availability calendar
Rates (per day)
Season
From
To
Price
Low season
2019-03-30
2019-05-24
€80.00 per day
2019-09-28
2019-11-01
2020-03-28
2020-05-22
2020-09-26
2020-10-31
2021-04-03
2021-05-21
2021-09-25
2021-10-29
2022-04-02
2022-04-29
2022-05-07
2022-05-20
2022-10-01
2022-10-29
Mid season
2019-05-25
2019-06-28
€90.00 per day
2019-08-24
2019-09-27
2020-05-23
2020-06-26
2020-08-22
2020-09-25
2021-05-22
2021-06-25
2021-08-21
2021-09-24
2022-04-30
2022-05-06
2022-05-21
2022-07-01
2022-08-27
2022-09-30
High season
2019-06-29
2019-08-23
€100.00 per day
2020-06-27
2020-08-21
2021-06-26
2021-08-20
2022-07-02
2022-08-26
OTHER ACCOMMODATIONS
chambre d' hôtes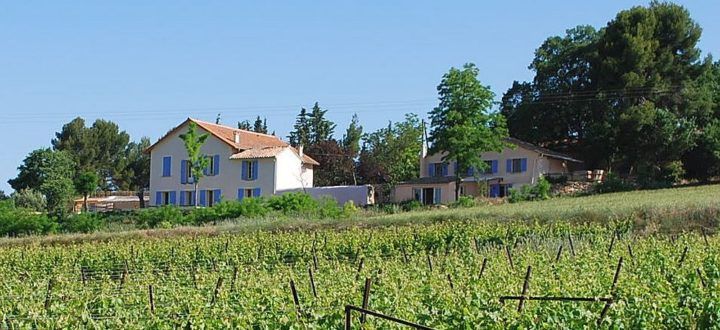 We offer you 2 gites Amandier and Olivier, 1 studio Abricot and 1 Safari tent Acacia. All have private terrasses and lovely views.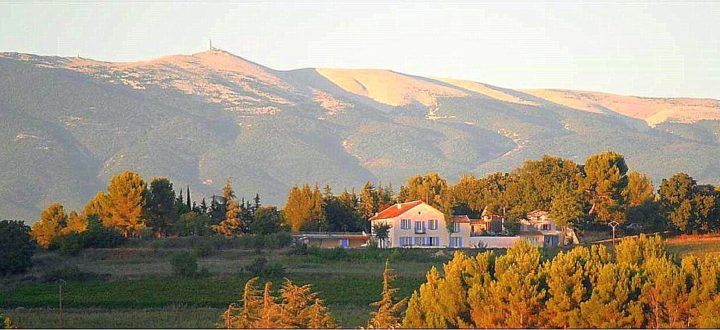 We can offer you the mas or main house, two gîtes in the adjacent smaller house, one studio, and/or several chambres d'hôtes in the mas. It is also possible to rent the property in its entirety for groups of 26 persons maximum. Ideal for family vacations, weddings, or other special occasions.